Hellooooo my bloggers!
it's been a long time since I've been here! Life has been rough but I am thankful to still be here. And just because I've missed you guys, this blog will be a long one. So without further ado, let's get into the review!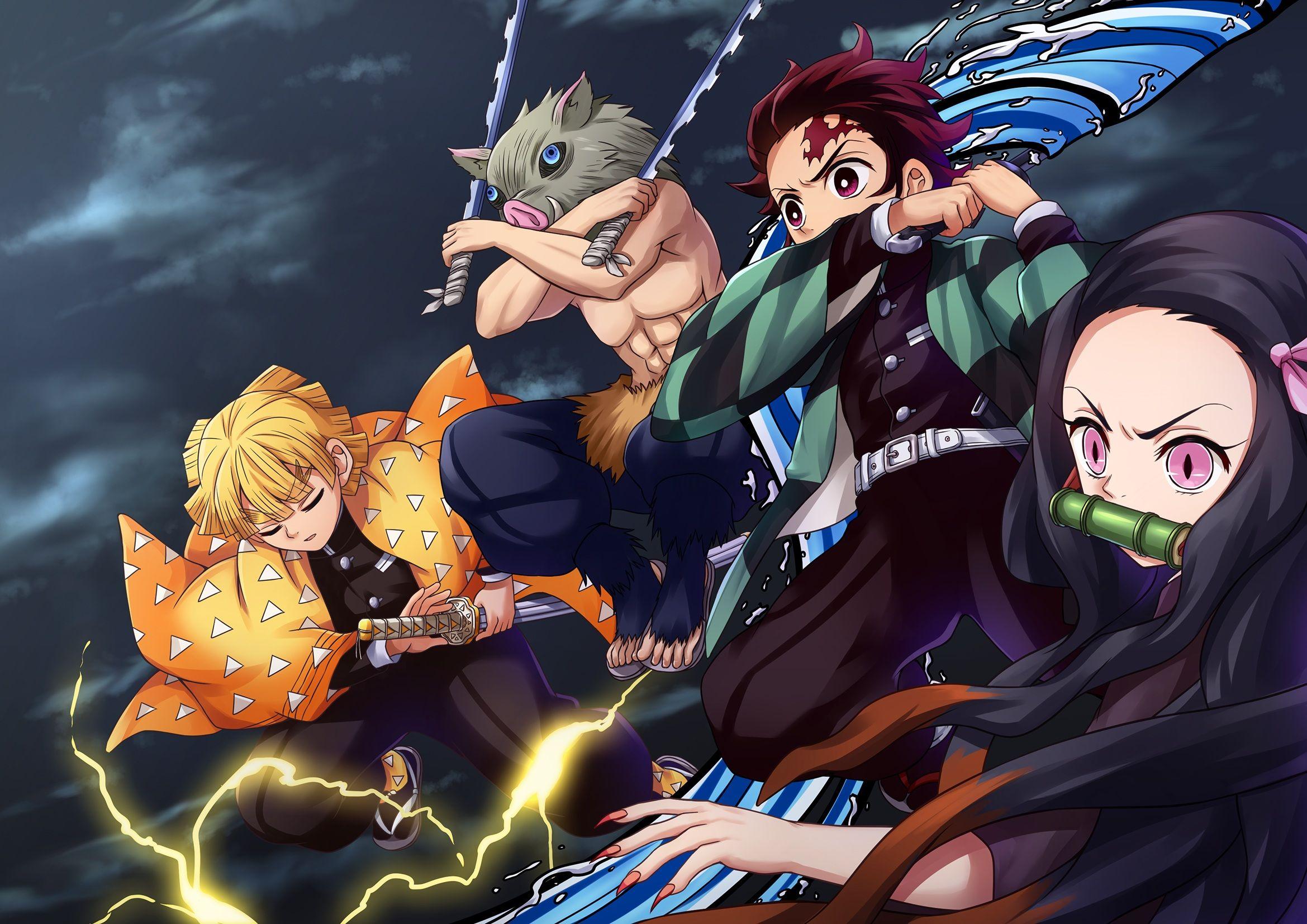 This fall, my best friend and I stumbled across this anime and we were very pleased with it. This by far is rated #1 on my anime list because it is just that amazing. I don't think I have ever seen a show this great in a long time. From the visuals, the storyline, the music, the creators took their time with this and it shows.
DISCLAIMER: May contain spoilers
Synopsis/Story
In Taisho-era Japan,[3] Tanjiro Kamado is a kindhearted and intelligent boy who lives with his family, he has become his family's sole source of income after the passing of his father. Everything changes when his family is attacked and slaughtered by demons (oni). Tanjiro and his sister Nezuko are the sole survivors of the incident. Nezuko has now become a demon, but still surprisingly shows signs of human emotion and thought. Tanjiro becomes a demon slayer to help his sister turn human again and to prevent the same tragedy that happened to him and his sister from happening to others. – Wikipedia
The story to me is captivating, starting in the first episode. It starts out with Tanjiro in the snow, hurt, and exhausted with his sister Nezuko on his back. It made me question what was happening, and why, which in my opinion is a great hook to start out with. I for one like to take my time and analyze what is going on in anime. My motto is, if I don't make it past episode 3, then I won't watch the rest. Demon Slayer has all the elements of action, suspense, gore, comedy, and romance and it made me want to know more, especially for what's to come in season 2.
Art
The art in this anime is STELLAR! I have never seen art done this way before. Whoever they hired for the animations deserves an award for sure. For starters, the colors are absolutely breathtaking. Nothing overlaps to where the colors muddle together, everything flows. Most anime I have seen get these types of graphics when they make movies, however, Demon Slayer has it throughout. The visuals in this anime look like one giant iridescent art museum. As I was watching it, my best friend and I could not stop talking about how beautiful it was. The art is by far the most realistic I have ever laid eyes on. Complete job well done.
HONORABLE VISUALS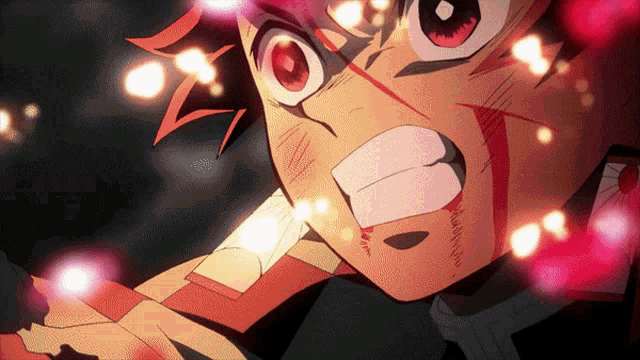 Characters
The characters in Demon Slayer each have their own personalities which I enjoy. Not one character has the same mindset or mannerisms as another, as they as they are all unique in their own way.
Tanjiro
Nezuko
Zenitsu
Inosuke
Overall
I love this anime, and I am glad that I had a chance to see this masterpiece. As said earlier, I can't wait for season 2. If you have not watched it, I strongly suggest you do, you will not be disappointed. I rate this anime a complete 10/10!
BONUS CONTENT!!
Please participate in my poll guys! I'm interested in what you think. I will reveal my answer after 🙂
As always stay Marvelous!
KimmyPuff